My guess is that you want to make more money in your business and also have your business be easier, right?
(pssst… clarity on your message is going to help you with this and I'll share why…)
You're passionate about the work you do and when you're actually working with your clients, it's blissful, right?
So the question usually comes back to,

"How do I get more clients?"
So how do you make more money without burning out or without selling out?
Making more money in your business starts with having a clear and aligned message that you're confident about sharing.
---
WORD is a 6-month small group coaching program that I teach live once per year. To be the first to hear when doors open in 2023 and save $500 on your registration, add your name to the waitlist:

The full program details are below.
---
Here's the thing:
The world is better when you are fully expressed, doing the work you love to do, AND getting paid well for it.
Only good things happen when mission-driven entrepreneurs like you and I have more access to money. We create more equity, justice, and kindness in the world and when we have more money to do that with, everyone wins.
Once you have your message, your offers fall into place and your marketing works a lot better.
But a lot of folks try to start with their marketing and don't have a solid message to support it, which means your marketing:
Totally flops, or

Attracts the wrong people, or

Is not sustainable and you're exhausted.
Your message always comes before marketing.
(I've had folks try to argue about this with me but this is something I firmly stand by.)
Once you craft your core business message, you can:
– Craft the messaging for your offers and create marketing that actually works.
– Be more consistent with sharing your content, which helps you reach more of the right people.
– Embody your value more, which directly impacts your pricing and your ability to receive money for the value you create.
Consider this your loving invitation to share your message with
the world in only the way that you can share it.
WORD is a 6-month small-group messaging program for coaches, consultants, healers, artists, and other service-based mission-driven entrepreneurs to do four powerful things for their businesses:
1. Clarify and define their Soul Message Archetype, which is the thing that roots you in your unique purpose and helps you see your value clearly.
2. Craft your core marketing message + the message for your offers so you can articulate what you do in a way that reaches your ideal clients.
3. Create and share authentic content to share your business with more ease, confidence, and consistency.
4. Increase your visibility in the right ways for your goals, personality, capacity, and strengths.  
>> All while nurturing your nervous system so you feel safe to be visible.
The result?
You have the words that clearly articulates who you are and the value you provide.
Marketing is easier and more aligned.
You own your value and charge accordingly.
Expanded visibility and confidence.
You grow your business in a sustainable way. 
Authentically attract ideal clients. 
Specifically, you will learn how to:
Craft your core message (or if you already have a core message to strengthen it even more)

Craft messaging for your offers so you reach the right people and they clearly know what's possible when they work with you

Detox from traditional messaging and marketing tips like using pain points.

Expand your visibility without crashing your nervous system

Get into the habit of being more consistent at creating content to share your message.
(We go beyond just using social media.)


Get easy templates and checklists you can customize for your website, sales pages, and email marketing.

Practice your message in a supportive and encouraging community.

Get feedback on your message, sales pages, content, and more.

Receive ongoing training each month on income-boosting topics.

Find the right words for your message that have clients excited to work with you.

Create slime-free copywriting so you share what you do with confidence.

Let go of worrying that you sound like everyone else, fumbling over your words, or second-guessing yourself.
PLUS, you'll have four months of support so you can receive laser coaching, practice your message in a safe place, and dedicate time to creating your content more consistently.

WORD is offered once per year in a live group program format so you don't buy one more self-paced course, only to never finish it.
It also provides the support to implement what you learn, practice your message, and expand your visibility without crashing your nervous system.
The investment is $2,500 USD with generous payment options available. There are up to 15 people in the cohort and when you join the waitlist below, you'll be the first to know when doors open. People on the waitlist also receive $500 off their registration.
The next cohort of WORD is tentatively scheduled for late summer/early fall of 2023.

What's Included:
Eight weekly live trainings where you learn the nuts and bolts
+
Four months of live support to implement what you learn, practice your message in a safe place, create your content more consistently, and mastermind with your peers.
Live Trainings
Each week for eight weeks, we dive into the course where I teach everything live. This is one of my most popular courses that has been a self-paced course and I'm excited to teach it live again.
Each class is 90 minutes with time at the end for your questions.
Visibility Jam Sessions
After six weeks of live teaching, we gain critical momentum because it's time to practice your message and implement what you learn. We do that through our Visibility Jam Sessions, which happen three times per month.
Our Jam sessions are time to co-work to get $hit done, meet in small groups to get feedback on what you're working on, and show up in a soul-nourishing container to help regulate your nervous system so you can feel safe to take your message out into the world.
Booster Trainings + Q&A
Plus, once per month, I deliver a booster training based on what the cohort needs, and I also facilitate a group Q&A call where you can get laser coaching on your messaging, copy, and content.
The Q&A calls are recorded and put into our online learning portal for you to access anytime.
Weekly Prompts
PLUS, each week of the program (even when we're on holiday break), you will receive a writing prompt via email that will help you generate content for your emails, social media, videos, podcasts, and more.
Private 1:1 session with me
You will also receive a private 30-minute session with me to go over any of your messaging you would like.
This is a great resource to review a sales page, email sequence, or talk through your message for in-depth feedback.
All sessions are done by phone or Zoom depending on your preference.
Access to Self-Paced WORD course
WORD has been a self-paced course for a few years and it conveniently has modules and lessons broken out into bite-size pieces for you to review what you need when you need it.
This way, you don't have to sift through 90-minute recordings of our live classes to remember specific lessons.
What's inside the online course?
The Four Layers of Messaging
Soul Message Archetypes
Step-by-Step on how to Craft Your Marketing Message
How to Write Without Using Painpoints
Content Prompts
Signature System Tutorial
How to Repurpose Your Content
How to Stand Out with Your Personal Story and Values
Templates and checklists for your website, content, sales pages, and more.
Overview of the 8 Live Trainings:
Week 1: Craft Your Core Message and the benefits of working with you so you attract your ideal audience.
Week 2: Website Messaging – Take your message to your website and either focus on your home page or your About page.
Week 3: Develop Your Signature System – Turn your system into courses, content, products, programs, books, talks, and more.
Week 4: Messaging for Your Offers – What are the key benefits and deliverables for your offers?
Week 5: Content Mastery: Create your three main buckets for your content that will help people understand what you do, who you are, and how you help them – all while being authentically YOU.
Week 6: Sales Pages, Videos, and Email Sequences – you'll learn simple templates to customize to be authentically you.
There are two bonus weeks of content that is specifically geared to what the cohort needs.
After this 8-week immersion, we head into the four months of implementation and support, which is where the momentum happens.
Who this is for?
Coaches, consultants, artists, healers, healing art practitioners, and mission-driven business owners who want to embody a non-manipulative way to grow a business.
People who are breaking down corrupt capitalism, White supremacy, and oppressive systems.
Folks who are done fitting yourself into other people's formulas for success and are doing things your own way.
People who are using their voices for equity, social justice, love, and healing on the planet.
Who is this NOT for?
Businesses that perpetuate harmful diet culture, spiritual bypassing, and toxic positivity.
People who are thinking about being a business owner but haven't made the decision of what their business is or what they want to sell.
Folks who aren't willing to let go of manipulative messaging and marketing strategies that are so prevelant in the online business/coaching space.
I'm now using what I learned to write my books!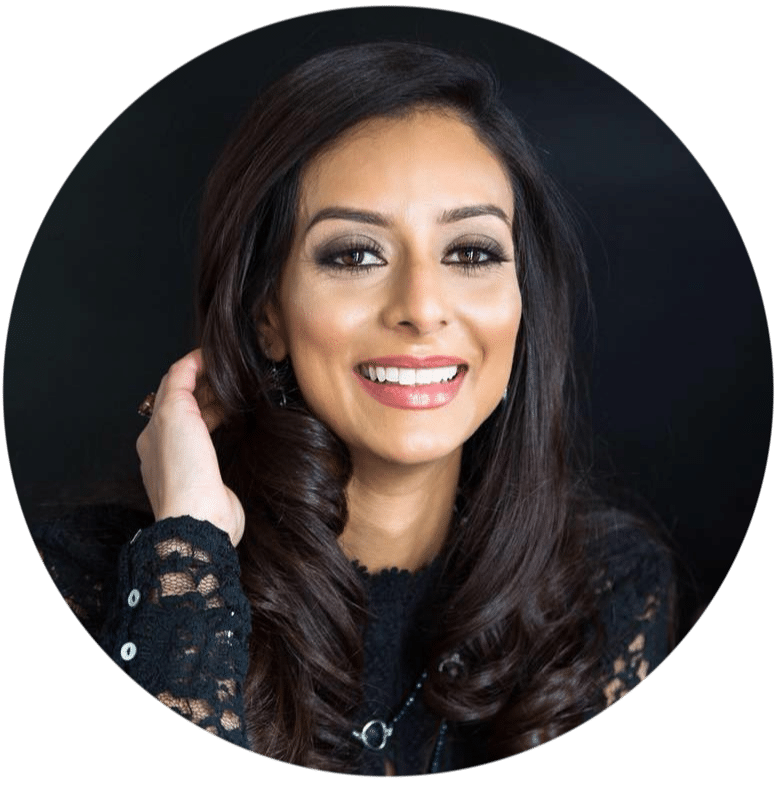 When I took the WORD course, I thought I'd be learning the basics of writing sales copy but it's gone so much deeper than just that.
Angella has an eye for detail and not only does she have a knack for pulling the magic out of YOU from the powerful questions she asks, but I also learned so much about what considerations to make when creating more ease for people to actually READ your copy.
Things like what fonts to use, colours, how to set out blocks of text for the brain to easily be able to scan and read things in a digestible way.
I thought I would use this course for my online coaching business, but the skills I've learned from Angella are so transferable. I'm now using them to write and publish my books and having taken this course has definitely set me in good stead for ANY kind of writing.
I also love that Angella doesn't teach you a cookie-cutter template but rather, a framework that helps to extract your own words.
She teaches you how to write with your own energy, style, and language that is authentically YOU and not a regurgitated copy-and-paste job that blends into a very noisy space.
It's been the most valuable programme I have purchased in my career as a coach and I'd highly recommend it to anyone that knows deep down what they want to communicate but may have trouble articulating that!
~ Raspreet Sagoo (Soul and Creativity Coach)  - Divine Sacred Soul
WORD transformed everything I knew about marketing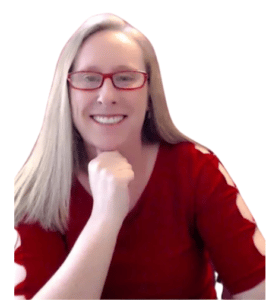 WORD transformed everything I knew about marketing and it gave me what I'd been searching for.
I struggled for years trying to explain what I did and to even be comfortable talking about my business. I didn't like marketing; I don't like how most sales and marketing are done in this world. I thought I was the only one until I discovered Angella's classes.
I saw there was a way to do business in this world the way I wanted to: with integrity and authenticity.
The Word program changed everything for me.
I thought I was my list of modalities-nope!
I could never describe my business in a concise way that would intrigue others. This program transformed all of that and more! It's true what Angella says, once you find your message everything flows from there. And this program helps you craft your message and find your voice (which was a big one for me).
Every piece of this program helped me with something I was struggling with. It helped me see and heal the internal beliefs and judgments I had about myself and my business that were blocking me from finding my message and promoting my business.
It taught me so much about marketing in a soulful way and I knew I could be successful with this. I created my message which increased my confidence and transformed how I create my business every day.
And this program isn't a one-time deal. I still use this program every time I am writing/creating something. I used this program to write my coaching program and rewrite my website.
I now confidently say what my business is, and people are interested. It really is the course that keeps on giving. I am beyond grateful to Angella for using her superpowers and creating this for the rest of us!
Alicia Sweezer
Who Knew Healing
Angella takes someone's words and make them come to life.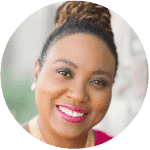 I worked with Angella off and on for five years. One thing that I love to see her do, whether for me or someone else, is take someone's words and make them come to life. It's magical. Time and time again, people exclaim (me included) "OMG… that's exactly what I was trying to say." She has such an objective outlook and your words sound like you not someone else. Oftentimes we are just too close to it when trying to write our marketing in a way that both sounds like us and is effective, but having Angella on your team is a total game changer.
~Dr. Nadia Brown
Doyenne Leadership
---
Angella is a GENIUS when it comes to helping you understand how what you do...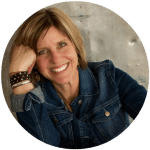 I was struggling to express what I do and Angella suggested I take her Soul Message™ quiz. She wasn't surprised when I came up as the Artist, it's all about self-expression and helping others to be self-expressed. It was like this piece of what I do, and more importantly, HOW TO SHARE IT, came into clear view for me. Angella is a GENIUS when it comes to helping you understand how what you do, and who you BE, and fitting it together to create an authentic, powerful marketing message. You'll want to learn all that you can from her!
Kris Prochaska, MA
Heart & Soul Speaking, LLC
She helped me put my esoteric body of work into words that I can market authentically.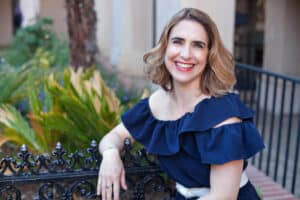 Angella was the only person I trusted to help me land the message for my body of work and to put it into concrete words that would deeply speak to my ideal client.
Angella helped me to connect to the energetic essence of my message and break it down into very tangible and concrete pieces of marketing from an email auto-responder series, my bio, my LinkedIn Profile, PDFs that describe each Archetype, videos and so much more.
She has an uncanny, sixth sense to get to the true heart of your message by asking deep questions and staying curious, and then she pulls out the magic words to put it all together. There are no formulas or templates - just an ability to deeply hear and see you that exponentially amplifies your confidence and joy to share your work with the world.
~ Priscilla Stephan
Intuitive Business Strategist and Creator of the Soulfluent® Leadership Archetypes
Angella has a gift for listening to me and then helping craft the unique message of my work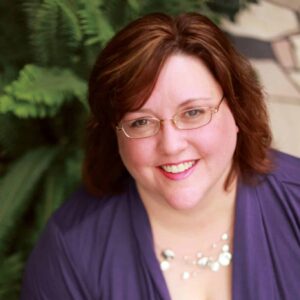 I'm a good writer and I know how to thread my voice throughout my copy.
However, that has not necessarily equated to being able to hone on my message or get that message across to the people who resonate with my work.
Angella has a gift for listening to me and then helping craft the unique message of my work in the world and translating that to something my community members can recognize.
I have worked with her on multiple projects including website pages, sales pages, email welcome series, and more. Her suggestions always retain my voice, but in a way that it can be heard and understood significantly better.
Join the WORD waitlist and be the first to know when doors open for the next cohort:
The next cohort of WORD is tentatively scheduled for late summer/early fall of 2023.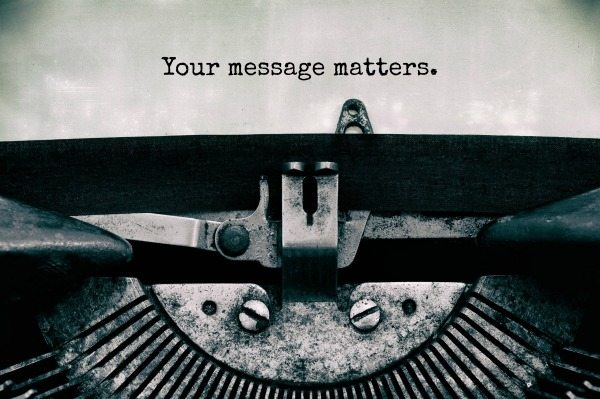 Words.
Message.
Marketing.
Copywriting.
How do you put it all together so you share your magic with people without the hype?
We often hear things like:
Make your mess your message.
Sell the what, not the how.
You gotta have an elevator pitch.
Talk about the pain points of your ideal clients.
You've got to pick a niche. 
Here's a possibility:
What if it's okay that your message doesn't fit in a sexy one-liner that's supposed to get people to sleep with you on the first date, oh I mean, buy from you right away?
Another possibility:
You likely do a lot of stuff really well. If focusing on ONE thing feels like part of your soul dies every time you try, not to mention being incredibly boring, what if it's your superpower and it's not a problem to be fixed?
What would change in your business if:
... you had the words to pull the right people in, without pushing or chasing anyone?
... your message encompassed ALL of your awesome-ness?
... you didn't get what I like to call "message amnesia," which is when you forget, complicate, or doubt the incredible work you do in the world?
... you trusted that you didn't have to focus on "pain points" or convincing people in order for people to want to work with you?
Let's find out. This is what WORD is all about.
Welcome to WORD – the place where you learn how to clearly
express what you do so the right people lean in and say,
"You're what I've been looking for, how do I work with you?"
(and where you say buh-bye to things like pain points, elevator pitch, and niche.)
You'll walk away from this program knowing how to put what you do in words that speak to your ideal clients while at the same time feeling clear and confident without the hype or sounding like everyone else.
In addition to clarifying and crafting your core message for what you do, you will use the same principles when creating the message for your your products, programs, and events so they attract to the right people.
You'll move beyond the cliche pain points that most experts teach as a way to share your message and create a loyal and engaged community who is excited to invest with you.
Here's what's waiting for you:
Unlock your Money Flow
Messaging comes before marketing every single time.
When you have a clear message that is embodied, your marketing and pricing will be much easier.
Elevate your Impact
When you learn the four levels of messaging you'll know exactly how your purpose fuels your money-making message.
You'll also see how to bring all of your ideas to life without getting lost in bright and shiny syndrome.
Embody Your Value
Identifying your Soul Message Archetype then crafting your core marketing message will help you see your unique strengths in a different light so you are more clear and confident in your offers and pricing.
Craft Your Marketing Message
 You'll learn how to put your unique solution in clear and concise words without using pain points or hype. You'll build trust with your audience and won't sound like everyone else.
Create a Signature System
How do you create the transformation you do for your clients? In this exercise, you'll outline your unique system, you'll amplify your client's results and have a foundation for content, videos, webinars, books and so much more. 
Stand Out & Get Noticed
How do you share your story without it feeling rehearsed? You'll identify your story beyond the boring "rags to riches" turnaround story.
What points of view do you share to stand out authentically and be aligned with your values.
Create Content that Speaks to Your People
Building a platform isn't about a popularity contest but about creating awesome content that engages your market.
You'll never run out of ideas again for your videos, blogs, newsletters, social media and more.
Bonus Resources and Checklists
Copywriting tips guide
Simple template for video scripts, sales pages, newsletters, and welcome sequence.
Website guide and checklist
Live Calls & Implementation Time
Because messaging is so important to get real-time feedback, I host Visibility Jam Sessions and monthly booster trainings with Q&A to help you get unstuck and get practice with sharing your message.
Join the WORD waitlist and be the first to know when doors open for the next cohort:
The next cohort of WORD is tentatively scheduled for late summer/early fall of 2023.

Frequently Asked Questions
What is your experience with messaging and copywriting?
I'm a communication nerd. One of my colleagues recently referred to me as a Wordsmith Witch because I have a gift of hearing people's words and reflecting back a way to say it with even more power and clarity.
After writing hundreds of pages of copy for clients since 2008 and hundreds of pages of copy for companies I worked at before I had my own business, I have a LOT of practice putting the words together that help people communicate who they are and how to get clients.
(During college, part of my degree was journalism so I've been writing for a LOT of years. I started grad school in 2022 in Professional Communication so there are added layers to my previous education and many years of experience.
One of my jobs was to make data collection devices (think rugged iPhones) sexy so people in farming, on oil rigs, and in desolate locations would buy them – and I did just that. It's also where I learned the difference between hype-filled writing and engaging writing that naturally attracted buyers.
Since I no longer do copywriting for clients, this course is the essentials of what I know to empower YOU with how to incorporate these skills in your business. 
I have a magic with words, messaging, and copywriting – especially for service-based entrepreneurs who don't fit in the box.
Will you edit my stuff?
This course does not include me doing full edits. You can get feedback on your message when you attend the live calls that are a part of this program.
Is this course live?
YEP!
The trainings are live and recorded so you can revisit them anytime.
What if I hate to write?
If you are willing to experience a totally different energy around writing, then this may shift the way you think about writing. I often find that people who "hate to write" are avoiding the way they've been taught vs learning how to honor their authentic writing voice.
As a business owner, learning how to communicate is a crucial tool you need. I work with people who are neurodiverse, including dyslexia, and what I find is this: You can find your own pace and rhythm to how you want to communicate. Maybe your thing will be creating videos or audios rather than writing. No matter how you express yourself, WORD will guide you to how to do it authentically.
AND, there will be a lot of writing or putting voice notes into your phone to get transcribed. So if you truly hate it, like really hate it, honor what works for you. I don't want this to be a miserable experience for anyone.
What if I already bought the old version of WORD?
If you are an alumni student of a previous version of WORD, then you can access this updated course along with the live support for 50% off. Reach out to [email protected] with your name and email address you used to register for the course to get your alumni registration link.