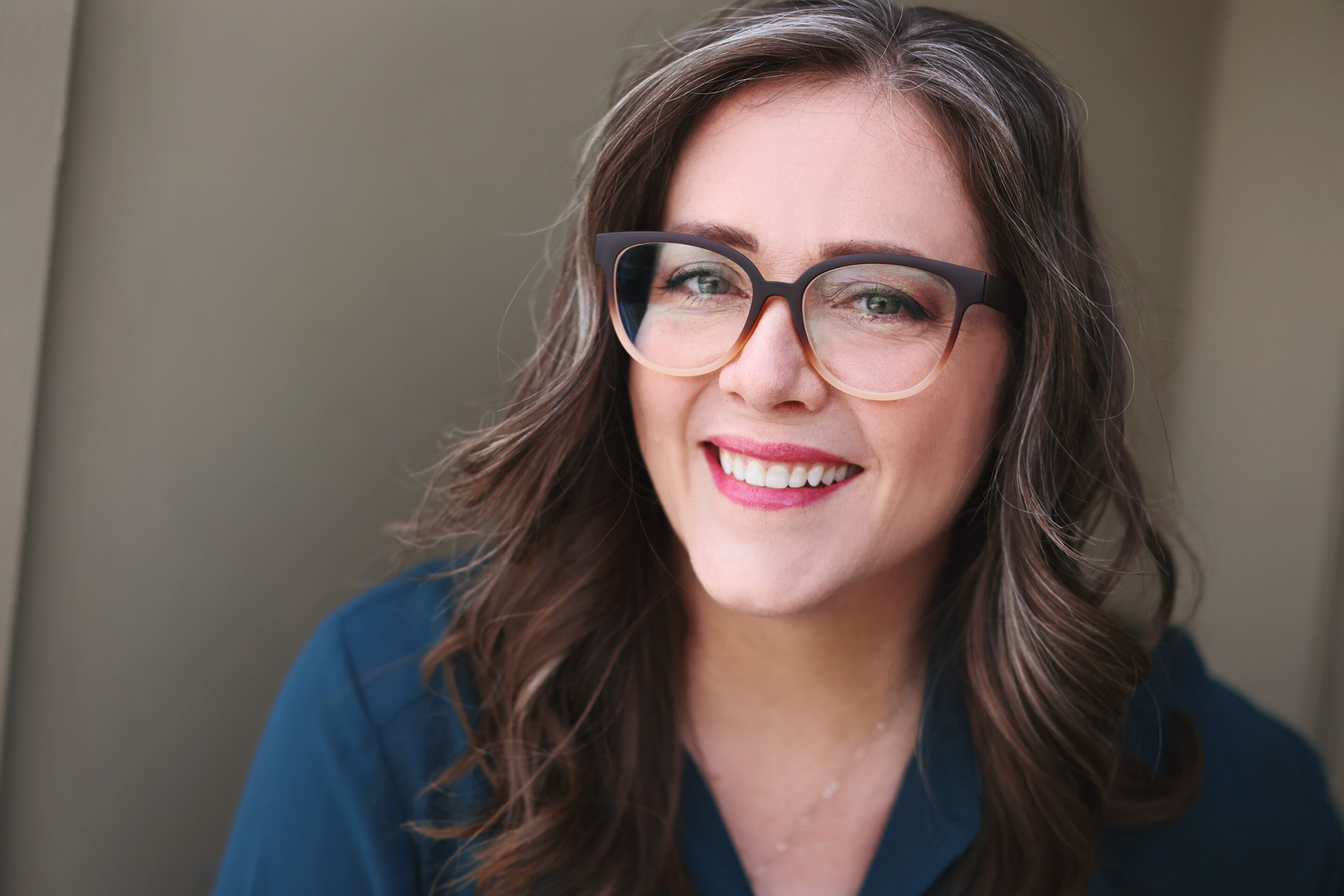 I'm allergic to small talk and unsolicited advice so…
… this page is not a resume-version highlight reel that puts me or anyone else on a pedestal.
This page is dedicated to introducing you to the real me.
My vision. How I got here. What lights me up. What breaks my heart. Ya know, the good stuff.
I know what it's like to run a business as a neurodivergent person who also manages mental health challenges from time to time (anxiety and depression), while also living with autoimmune conditions. I also hold a lot of priviledge as a White cisgender able-bodied heterosexual woman and I do ongoing work to make sure I'm not centering my priviledge or lived experiences.
I'm a multi-passionate entrepreneur and will never be able to focus on just one thing or I will die of boredom. Also, you're not going to hear me say things like, "niche," "play big," or "work on your mindset."
My Why:
Trauma-informed marketing is the path to creating an equitable world. That's a bold claim, right? Perhaps even altruistic, but I stand behind it 100%, and here's why:
Women have been conditioned to stay small, figuratively (patriarchy), and literally (diet culture). Many of us have lived experiences that it's not safe to speak up or simply exist let alone share our big ideas in the world.
These same oppressive power dynamics that tell us we're not worthy to take up space are fueling the rhetoric dictating to us how to create success in our businesses.
When we (the feminists, social impact entrepreneurs, rule breakers…) have access to money, resources, and support then ONLY GOOD THINGS HAPPEN IN THE WORLD because we can't help but make things better for everyone.
We challenge the societel norms that tell us we are flawed and broken. We help each other see the truth that we are capable, strong, brilliant, and worthy to be seen, heard, and valued.
When we change the way we do business, we change the way money flows. We change whose voices are amplified. We change the systems to support the most marginalized.
Together, we reimagine a world where everyone knows they matter, they are safe to be who they are, and they have resources to thrive.
How it All Started
(Spoiler alert, I got fired)
2008: Got Fired
Started my business after getting fired from my corporate job that I hated. (Yes, this was when the housing market crashed and there was a recession.)
2009: Bro Marketing
Got sucked into the world of online marketing and perpetuated a bunch of formulas that I no longer believe in.
2012: The Wakeup Call
Wake Up Call – I was experiencing depression, health challenges, and burnout. I fired my high-ticket big-name coach and burned down my business so I could do things in integrity.
2012: Intuition + Biz
Despite coaches telling me to not talk about intuition or spirituality, I coud no longer compartmentalize who I was and I brought my intuition into my business. Turns out, talking about soul-aligned strategies was a good thing.
2015: I Got Angry
After spending $250,000 on coaches only to find myself stuck in the same patterns and income plateau, I got certified in Beth Grant's Alignment Archetype Grid, which showed me why formulas don't work.
2017: Time to Heal
I continued to heal from abusive and toxic coaches and developed my own messaging framework, WORD, and the Intuitive Marketing Method™.
I also started exploring the world of trauma and healing.
2018: Creativity + Art
Creativity came back into my life when I picked up a paintbrush after 20 years and realized that art is an essential part of my life. I'm happiest when I'm creating something with my hands.
2020: Pandemic + Mental Health
When the pandemic hit, my mental health struggled and I started seeing a therapist regularly. I experienced EMDR and IFS (Internal Family Systems) and it changed my life. I now understand the role trauma plays in business and started training in parts work to implement into my client work.
2022: Grad School + Research
I started grad school at the young age of 45 and conducted qualitative IRB-approved research about how trauma impacts business owners. I added a trauma-informed lens to the work I do.
2023:
I'm continuing my education in trauma-informed practices and finishing up the research I started in grad school. (I paused grad school to finish the research and focus on my business and my resume my Master's later this year.) I'm currently adding to my coaching and facilitation skills by studying somatic parts work.
Trauma-Informed Coach & Strategist.
Human Design: 4/6 Projector.
Artist. Neurodivergent.
Rule-Breaker. Empath.
Question-Asker. Visionary.
Intuitive. Seeker. Writer.
Speaker. Coach. Introvert.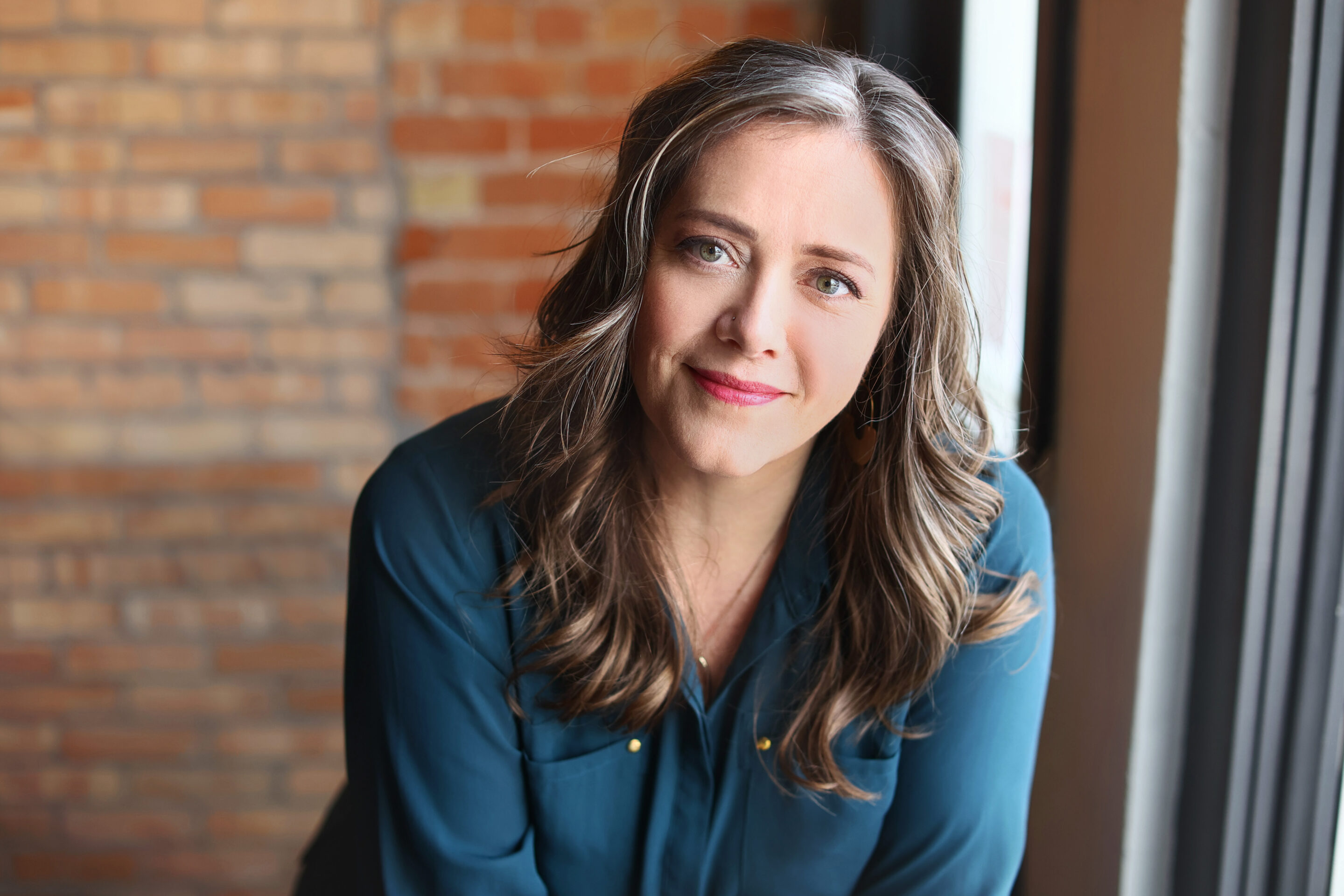 Trauma-Informed Coach & Strategist.
Human Design: 4/6 Projector.
Artist. Neurodivergent.
Rule-Breaker. Empath.
Question-Asker. Visionary.
Intuitive. Seeker. Writer.
Speaker. Coach. Introvert.
How I Help People:
As a trauma-informed business coach and strategist who specializes in messaging and marketing, I love that moment when my clients realize they don't have to do all of the things they have been told to have a profitable and sustainable business.
I love that spark that happens when they see their incredible body of work come to life and they share it with the world with an embodied confidence. When they trust themselves and make decisions based and have boundaries for what truly works for them.
From your business model to the messaging, copy, and marketing, plus all of the other layers that come up when you run a business or organization, I see the WHOLE you and I help you lead from that place.
What I REALLY do:
I deeply see and hear people. (It's likely the 4/6 Projector in me as well as my desire to help people heal from not being seen, heard, and validated.) I help people connect the dots to what they say they want and feel safe in their body and nervous system to actually create it. I take complex topics and teach things in simple and relatable ways. I ask questions that help people see their own brilliance and to trust themselves.
My Credentials & Teachers
Credentials and Experience:
2002: Graduated with a bachelor's degree in advertising, journalism, and graphic design.
2002-2008 – Worked in the marketing department for several small businesses before getting laid off in 2008. I wore many hats from design, to marketing, tradeshows, copywriting, graphic design, web design, and much more. Many of the skills I learned in college and working in corporate are things I still use with my clients today.
2007 – Trained with a personal development program where I learned how to coach through asking powerful questions.
2008-2011(ish) – Founded and ran a monthly networking group and community events for conscious women entrepreneurs in Utah. I learned a lot more about messaging and marketing through not only running events but building relationships with 100+ entrepreneurs every year.
2008-2013 – Worked with several high-end coaches only to realize that the unethical things I was being taught were just that: unethical and I could no longer participate. Along the way, I learned a lot about hosting events and retreats, speaking, selling, coaching, consulting, online marketing, copywriting, business finances, and more, and always added my own soulful spin to what I learned, however, I perpetuated harmful things before I knew better.
2009 – 2019 – Hosted my first women's conference in 2009 and went on to host over a dozen of conferences with audiences ranging from 5-600 attendees. I learned the hard way how to make money on events and create event cirriculum that creates transformation.
2015: Discovered Beth Grant's work, The Alignment Archetype Grid, and was a certified ambassador for two years.
2015: Discovered some different energy work and became a certified facilitator for two years but then walked away from it because it was too White and cultish. I learned a lot about spiritual bypassing, cults, toxic positivity, and how if you're not highlighting your priviledge when you talk about how much you "manifest" then you're not actually manifesting, it's just your priviledge showing.
2016 / 2020: Like many (but not enough) White folx, I dove deeper into anti-racism work. I worked with Trudi Lebron in her AIM mastermind in 2020. I continue to unpack biases, racism, patriarchy, diet culture, ableism, and privilege through ongoing study, including webinars, coaches, courses, and books.
2019: Worked with a nutritionist to improve my chronic autoimmune challenges through nutrition and began to more deeply unpack diet culture and ableism.
2020 to present: Dove into my own healing and trauma. I continue to work with a therapist. I love EMDR, parts work including IFS (Internal Family Systems), and SE (Somatic Experiencing). I started studying parts work (IFS basic online course) to integrate into my work with clients.
2021: Participant in the Creating Safer Space program by Shelby Leigh
2021: Participant in the Copywriting for Culture Makers certification (will be certified in April 2023) and private mentoring with Kelly Diels.
2021 – 2022: Participant in The Healing Trauma Program by Sounds True.
2022: Student in Basics of Internal Family Systems (online course)
2022: Participant in Trauma of Money cofounded by Chantel Chapman. Certified Trauma of Money practitioner as of February 2023.
2022: Started my Master's in Professional Communication. Conducted my own IRB (International Review Board) approved study on how trauma impacts business.
2023: Student in Cultivate, a trauma-informed training by Katie Curtz. Participant in Melissa Lapedis' Trauma-Informed Coaching Certification. Training in Focusing, which is Parts Work. I'm currently continuing my research study.
*This list doesn't include additional one-off classes I take on inclusivity, dismantling systems of oppression, diet culture, trauma, business, and creating trauma-informed spaces.
**If I mention a course, class, or person, I am not promoting anyone's work. Always do your due diligence to see what resonates for you.
My Teachers:
Beth Grant (Alignment Archetype Grid; certified 2015-2017)
Andrea J Lee (Business Coach)
Scarlett Mosier (Shamanic Healing)
Michele Grace Lessirard (Shamanic Healing and Astrology)
Kelly Diels (Consultant & Copywriting for Coaching Certification)
Trudi Lebron (DEI Work)
Valerie Louis (Somatic Experiencing, IFS, and spiritual guidance)
Chantel Champan (Trauma of Money)
Trauma-Informed Classes and Courses: Katie Kurtz (Cultivate), Melissa Lepidas (Trauma-informed Certification), Shelby Leigh (Creating Safer Spaces)
Somatic Parts Work Training: Focusing Resources with Ann Weiser Cornell
15 Years of Business Truth
I've been running a full-time business since the summer of 2008 and here's what I've learned:
– Your lows will suck. Your highs will elate you. You will have both.
– You'll mess up. You won't get things right. Don't let it stop you from making things right, learning, and evolving your way forward. You're brilliant and you're also human. Give yourself compassion and grace when you screw up.
– When things suck, you can make up a story about how much you suck. OR you can observe what's happening and change it. I recommend the latter.
– People change. You will change. Business relationships change. Friendships change. You'll have to let people go in order to keep growing. For ultimate peace, stop trying to analyze it and just realize this is evolution.
– Trends will come and go. The most effective marketing strategy you have is to know who you are and keep sharing that with the world consistently.
– If all of the formulas worked, we'd all be making loads of money while vacationing half the year. Cramming your brilliance into someone else's formula or business model will only diminish your intuition, self-trust, and deepest desires you have.
– Sometimes people are unaccountable, ridiculous, and even mean. You'll have clients who blame you. You'll hire people who don't work out. You'll meet people who preach integrity, yet have none. Just move on and keep creating your life. Don't let this distract you.
– You'll question if your intuition is total bullshit. Seriously. You'll follow your gut on something and it doesn't work out. Keep trusting yourself.
– When you think you're hot shit, you'll find out one day that you're not. It's okay. You needed to come off the pedestal so you can see that it wasn't built on a solid foundation.
– You'll think that other people are hot shit. And one day, you'll find out that they're not. Be kind. Allow people to change and trust when people SHOW you who they are vs who they SAY they are.
– Refuse to participate in gossip or drama. Don't hang around those who are committed to gossip and drama even if they are clients who want to pay you lots of money. It's not worth it.
– Be kind. Have clear boundaries. Say no more than you say yes.
– People will judge you anyway so keep being true to yourself.
– Don't give unsolicited advice. Don't take unsolicited advice.
– There is a win/win available, be willing to have things work out. *This is not the spiritual bypass crap of "just believe things will work out and they will." Honor your lived experiences. There are systems at play that clearly indicate the game of life is rigged. When making decisions in your business it feels hard every step of the way, consider that there is another possibility.
– There is nothing wrong with you. You are not broken. You don't need to be fixed.
– Give yourself way more credit. You're way too hard on yourself.
– Don't try to be everything to everyone. Don't fixate on having a niche. There is plenty of business to go around.
– The thing that comes easiest to you is usually the thing you'll underestimate and undercharge for. When you stop assuming that people know how to do what you know, you'll find your sweet spot. Pay attention to that.
– Being vulnerable is crucial to receiving support, money, and love. It's okay to let people in. It's also okay to let go of relationships that don't honor your vulnerability.
– And lastly, please don't give up on your dream. Your brilliance changes the world. Trust that.
What Fills Me with Joy:
When my "littles" (niece and nephews) laugh and teach me how the world works…. I thought I would teach them and it's the opposite.
When people have compassion for themselves rather than fixating on what's wrong with them.
What's Soul-Crushing:
When people tolerate abuse because they've been conditioned to accept it as normal.
Seeing all of the work to do in the world and things aren't changing quickly enough. The continued war against women's, transgender, LGTBQIA+, and Black and Brown bodies.
Loves of my life:
My partner. The dog we adopted when the pandemic started in 2020. My "littles" aka nieces and nephews. Deep conversations. Sunsets. The smell of rain. Rainbows. Seeing the world. Laughing so hard I snort (which seems to be happening on a regular basis since I turned 40.) Art and making things with my hands.
Why did I start my business?
Some of the earliest memories of my childhood were wondering why I was learning stuff in school when there were so many other important things we could be doing in the world. As my own boss, I can do those important things without having to fit in the status quo.
Well, there you have it. I hope you get a sense of who I am.
I invite you to explore how we can work together here.